The province is reporting 65 new cases of COVID 19 in Saskatchewan.
Of those 65 cases, 5 are in the Regina zone. The Saskatoon region had the most new cases with 18. There are new cases being reported in the Far Northwest (12), Far North Central (4) , Far Northeast (11), Northwest (2), North Central (6), Central West (1), Central East (1), Southwest (1), South Central (1), Southeast (3).
There are 62 people in the hospital with 13 of them in ICU.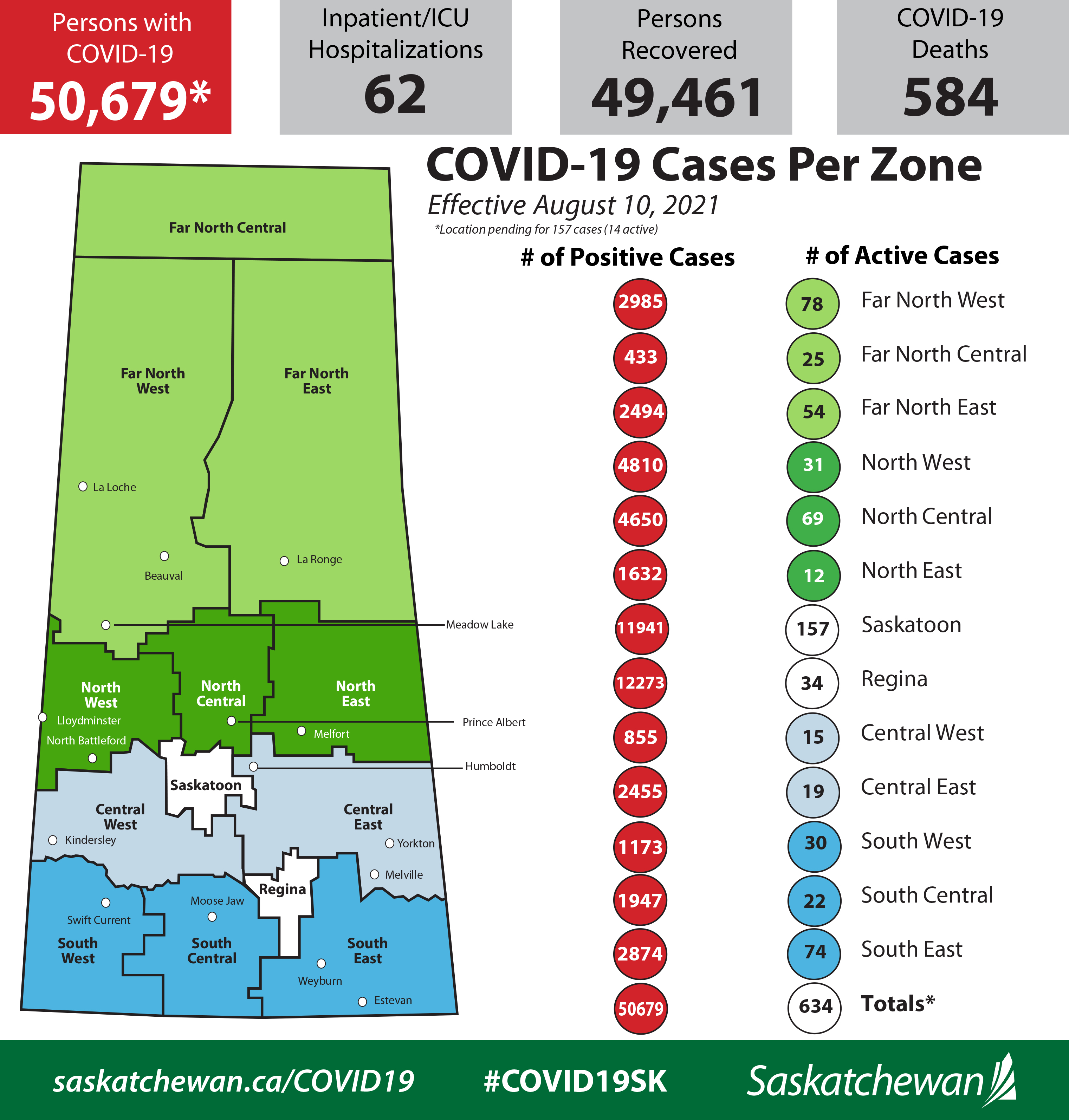 853 vaccines handed out with 625 of them being second doses.
Two deaths reported, bringing the total of COVID-19 deaths in Saskatchewan up to 584.
As of today, 75% of the people 12 & over in the province have received their first dose with 66% of them being full vaccinated.