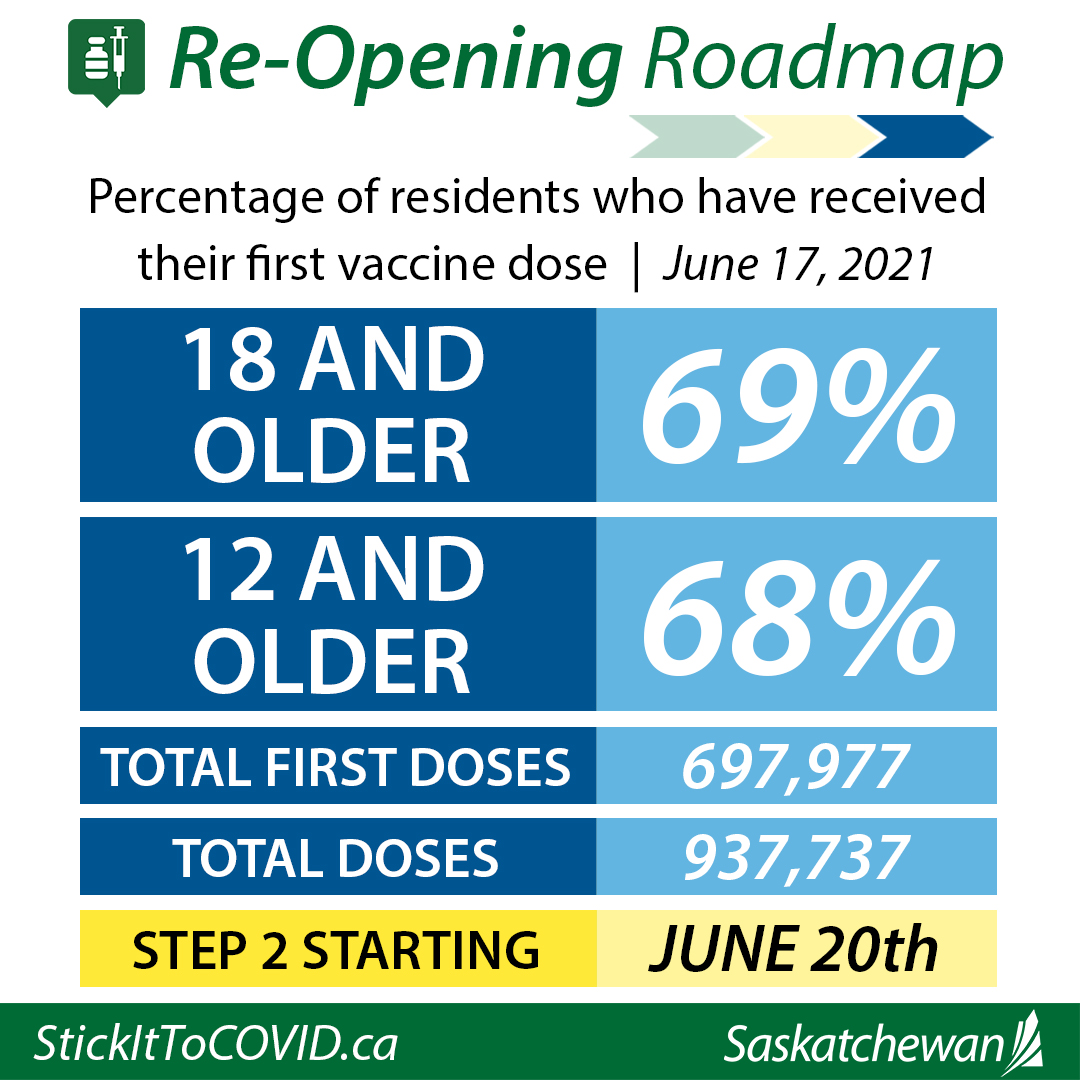 We aren't quite there yet, but we are getting closer.  The province says we are still at 69 percent when it comes to those 18 and over having had their first COVID-19 shot, but those 12 and over are now at the 68 percent mark.  Once the 70 percent level is reached for those 18 and over, many restrictions will be lifted July 11.  If that 70 percent mark is reached for those 12 and older, the mandatory mask rule and all gathering limits will be lifted.
In Thursday's update, the province says there are 94 new cases. The new cases are located in : Far North West, 4; Far North East, 1; North West, 9; North Central, 7; North East, 5; Saskatoon, 25; Central West, 11; Central East, 2; Regina, 9; South West, 3; South Central, 7; and South East, 4.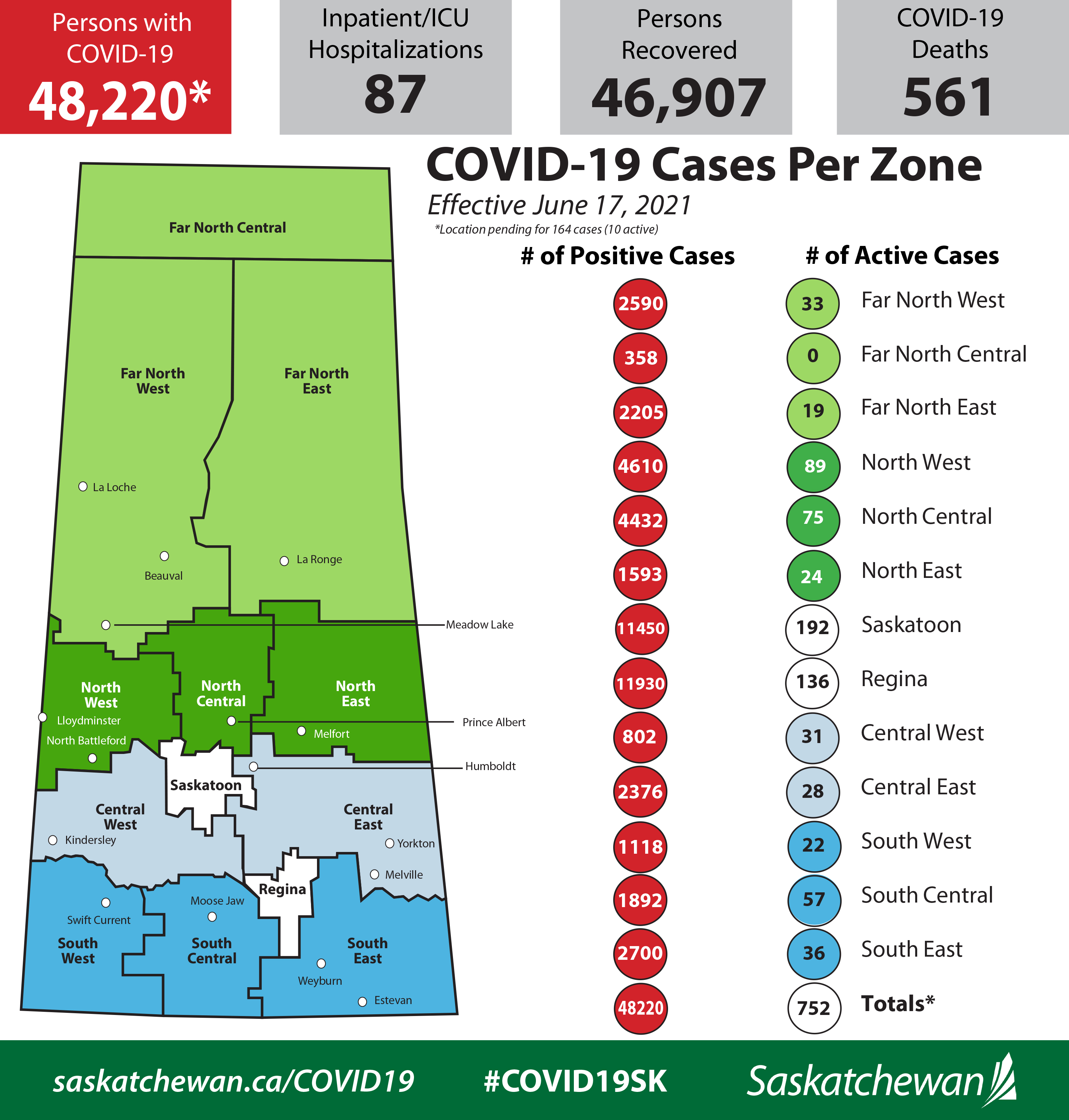 There are 87 in hospital with nine of those in intensive care. Of those 9, they are in either Saskatoon or Regina.
The seven-day daily average sits at 75.
On the vaccination front, over 15,000 doses were administered.
Status of Population Vaccinations, as of June 16, 2021
Group
Estimated
Population
Received
First Dose
Fully 
Vaccinated
Age 80+
51,304
47,249 (92%)
42,085 (82%)
 Age 70-79
79,817
72,808 (91%)
58,826 (74%)
Age 60-69
138,471
117,665 (85%)
70,912 (51%)
Age 50-59
147,466
108,596 (74%)
34,347 (23%)
Age 40-49
151,896
103,050 (68%)
13,177 (9%)
Age 30-39
183,246
105,376 (58%)
11,619 (6%)
Age 18-29
189,909
97,085 (51%)
8,442 (4%)
Age 12-17
90,987
46,063 (51%)
346 (0%)