Hospitalizations are up ever so slightly in Monday's COVID-19 update from the Saskatchewan government.
195 people are in hospital which is an increase of one from Sunday with 47 in the ICU which is an increase of three from Sunday meaning another record high has been established.
In all, there are 219 new cases to report on Monday with 110 of those cases in the Regina zone.  Those 110 cases bring Regina's active case count to 1,117.  The provincial total is at 2,196.
The other new cases are located in the Far North East (7), North West (7), North Central (3), North East (6), Saskatoon (27), Central East (13),, South West (4), South Central (15), and South East (26) zones.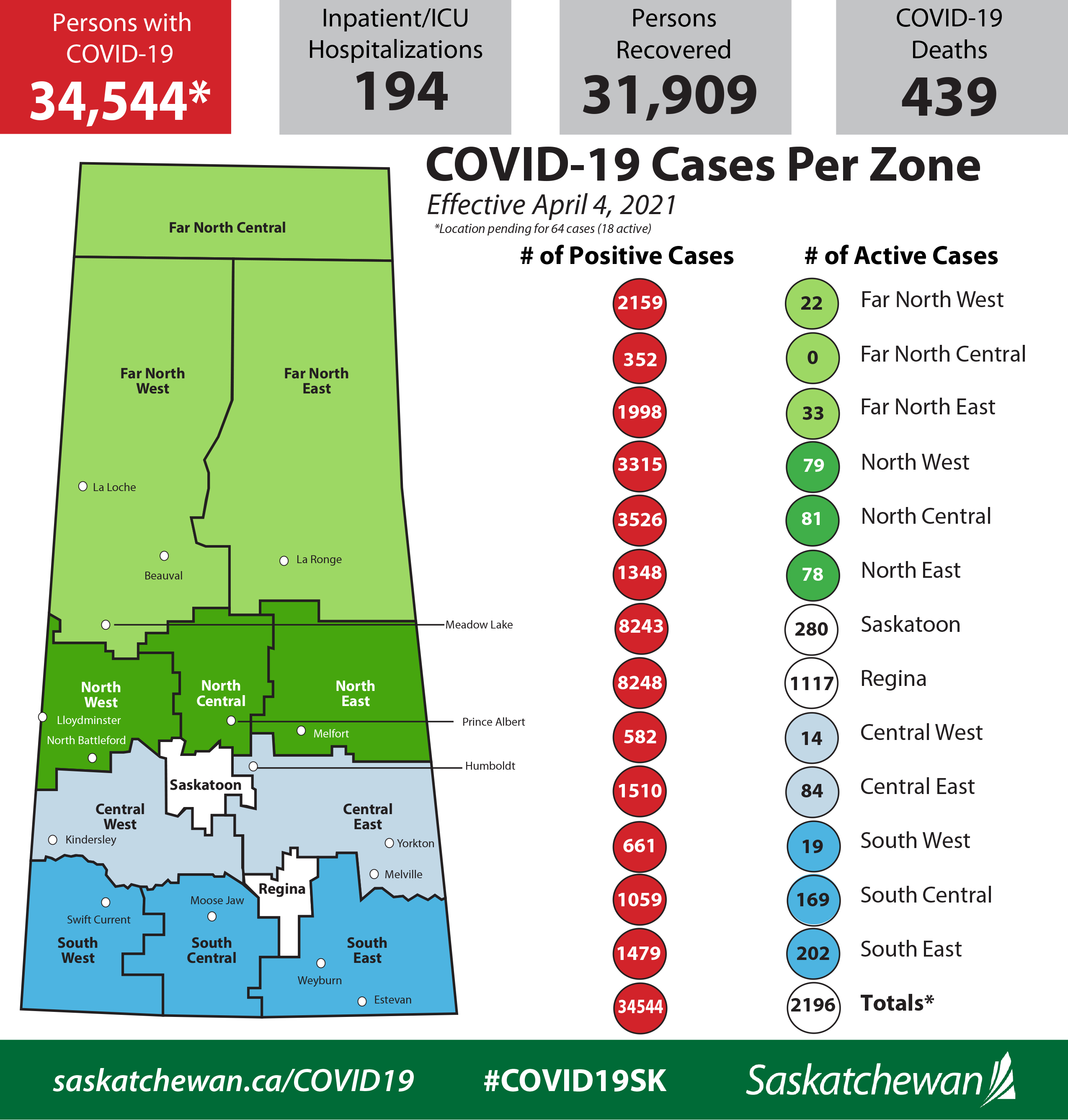 One more person has died bringing the provincial total to 439.  That person was someone in their 60's living in the Saskatoon zone.
The seven-day daily average of new cases now sits at 218 or 17.8 new cases per 100,000 population.
2,453 variants of concern have been identified which as in increase of 86 from Sunday. Regina has 1,756 of those with the south-central zone now over 200 as they sit at 204.
Over 7,200 vaccines were administered Sunday with the most occurring in Regina and Saskatoon.
3,330 tests were processed Sunday.