Tuesday's COVID-19 update from the province shows there are 1,472 active cases of COVID-19 in Saskatchewan.  Over half of those come from the Regina region.
There are 150 new infections to tell you about with 91 of those coming from the Regina region meaning in total, there are 755 active cases with the next highest being Saskatoon at 191.
The other new cases are located in the Far North West (1), Far North Central (1), Far North East (1), North West (9), North Central (8), North East (12), Saskatoon (8), Central East (8), South West (1), South Central (3) and South East (6) zones.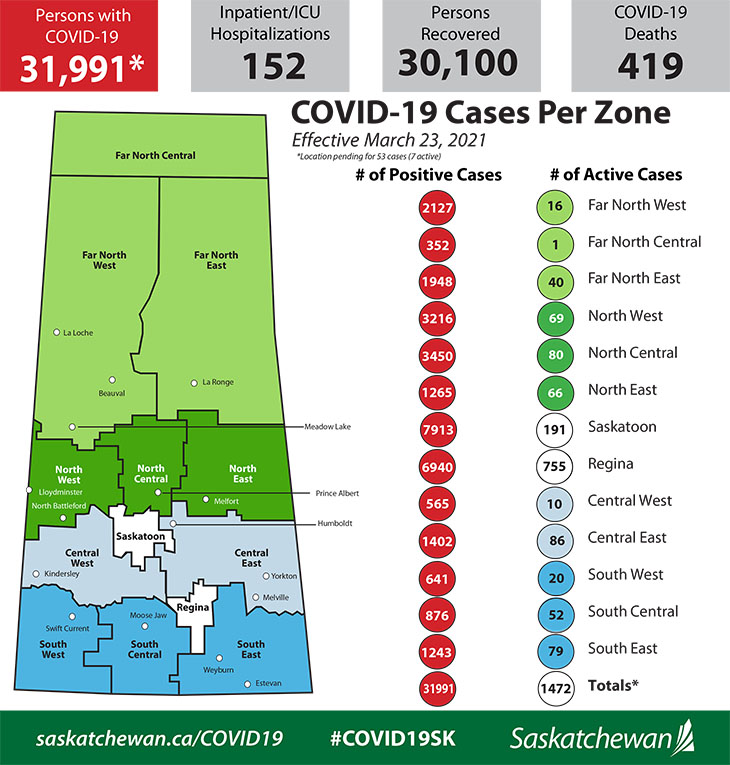 One more person has died bringing the provincial death total to 419.  The latest to die was someone in their 60's from the South Central zone.
152 people are in hospital including 45 in Regina. Of those 152, 26 are in intensive care including 15 in Regina.
The government is also confirming 891 COVID-19 variants of concern cases across the province with 763 of those in the Regina zone.