The amount of people in Saskatchewan hospitals due to COVID-19 continues to rise with the number now above 200.
The latest report from the government shows two new deaths with 247 new cases, 249 recoveries and 205 in hospital with 36 of those getting intensive care.
The two new deaths, which bring the provincial total to 206, are both people over the age of 80.  They were living in the north-central and Saskatoon zones.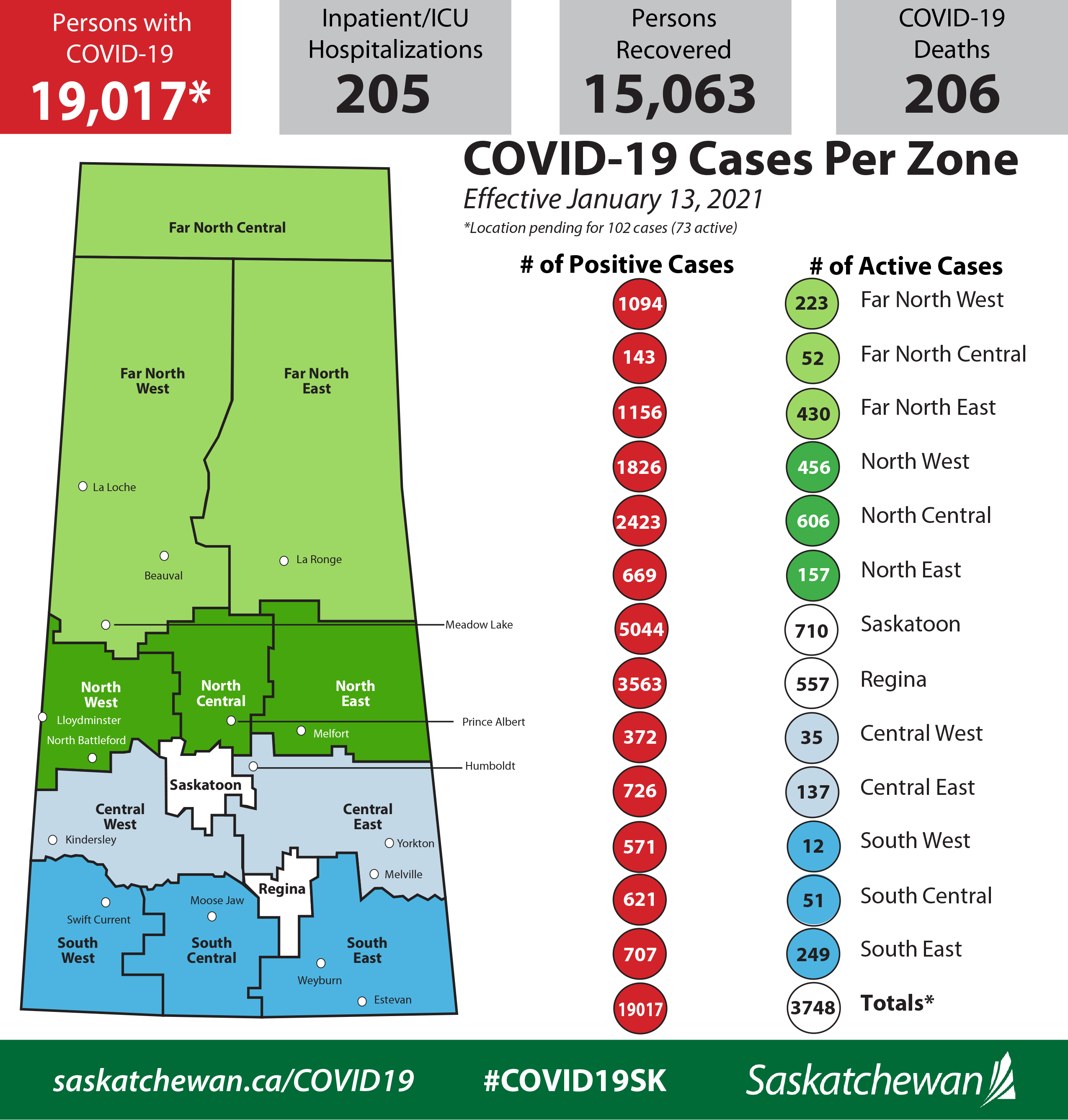 Wednesday's  new cases are located in the Far North West (12), Far North Central (10), Far North East (9), North West (24), North Central (27), North East (27), Saskatoon (82), Central West (1), Central East (8), Regina (23) and South East (11) zones and 13 new cases have pending residence information.
Eighteen cases with pending residence information were assigned to the Far North West (3); Far North East (1); North West (5); North Central (8); and North East (1) zones.  With the 249 recoveries, the active case count is at 3,748.  The seven-day daily average  is 316 (26.1 new cases per 100,000 population).
A total of 10,400 doses of COVID-19 vaccine have been administered in Saskatchewan however all vaccine reports for January 13 have not yet been received. A more detailed update on vaccines delivered for January 13 will be released in Thursday's news release.