Two more people in Regina have died from COVID-19. One was in their 70's while the other was over 80.  It brings the provincial death total to 107.  26 of those 107 have occurred in the Regina zone with the majority because of an outbreak at the Parkside Extendicare long-term care nursing home.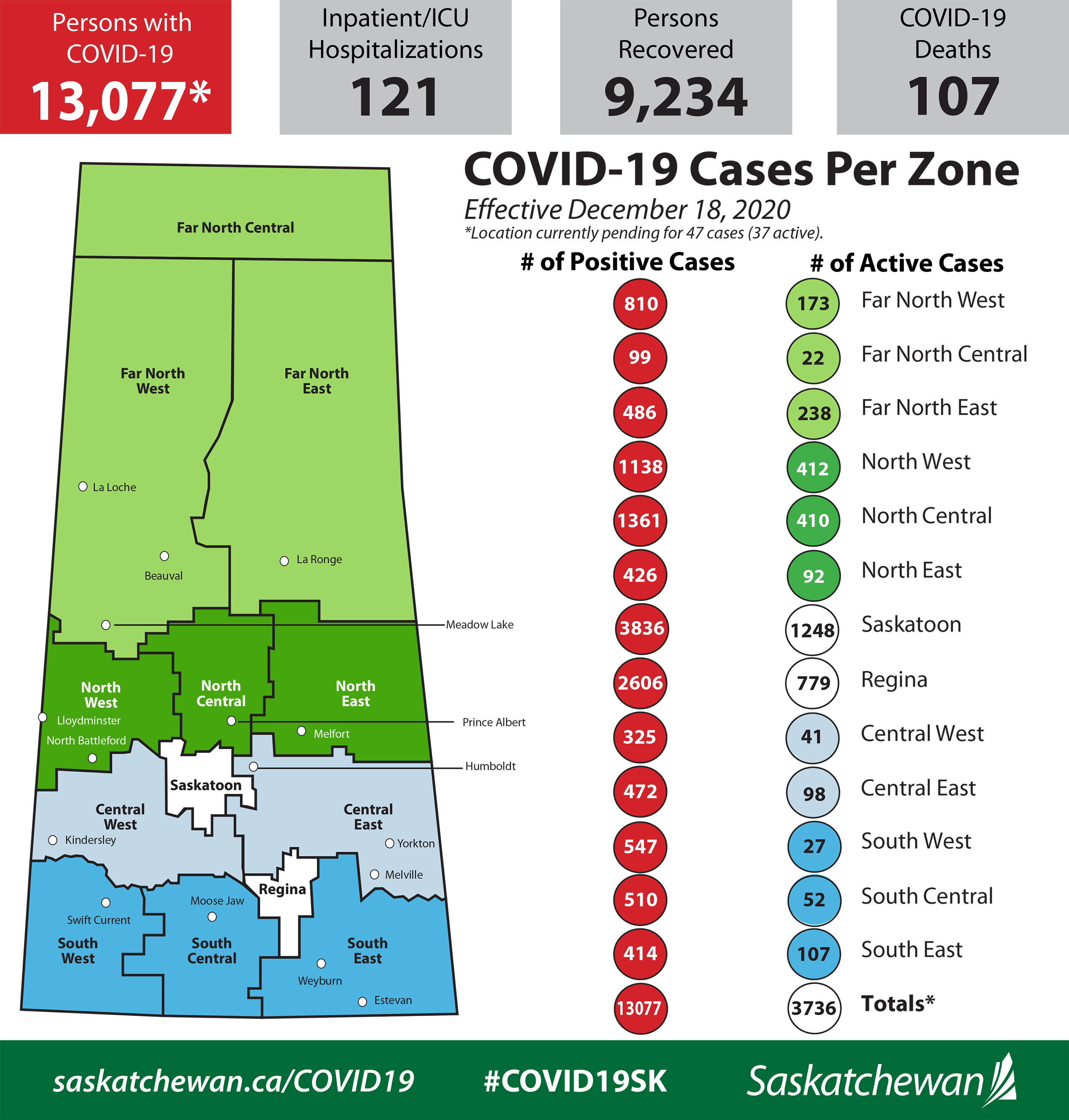 The province says there are 245 new cases of the virus to report to go along with 485 recoveries.  That pushes the active case count down to 3,736.  The province has seen the active case count drop by 811 in the last seven days.  In Regina, the active case count  now stands at 779 which is a drop of 264 from one week ago when the number stood at 1,143.
The new cases on Friday  are located in the Far North West (12), Far North Central (1), Far North East (28), North West (53), North Central (16), North East (14), Saskatoon (46), Central West (5), Central East (4), Regina (42), South West (2), South Central (7) and South East (5) zones and 10 new cases have pending residence information.
The amount of those in hospital has fallen by four from Thursday's update to 121 with 17 people now in intensive care which is down from Thursday's number of 22.
3,171 tests were processed in the province Thursday bringing the overall total of tests since the pandemic started to 399,726.