The province says there are 98 new cases of COVID-19 to report on Thursday, but they are also saying weather and logistical impediments resulted in a volume of specimens reaching the Roy Romanow Provincial Laboratory after the reporting period for the day had come to an end.
The 98 new cases combined with 132 recoveries means the active case count in Saskatchewan has dropped as the total is now 2,066.
The new cases are located in the Far North West (2), Far North East (3), North West (12), North Central (12), North East (5), Saskatoon (10), Central West (1), Central East (5), Regina (25), South Central (14) and South East (5) zones. Four (4) new cases have pending residence information.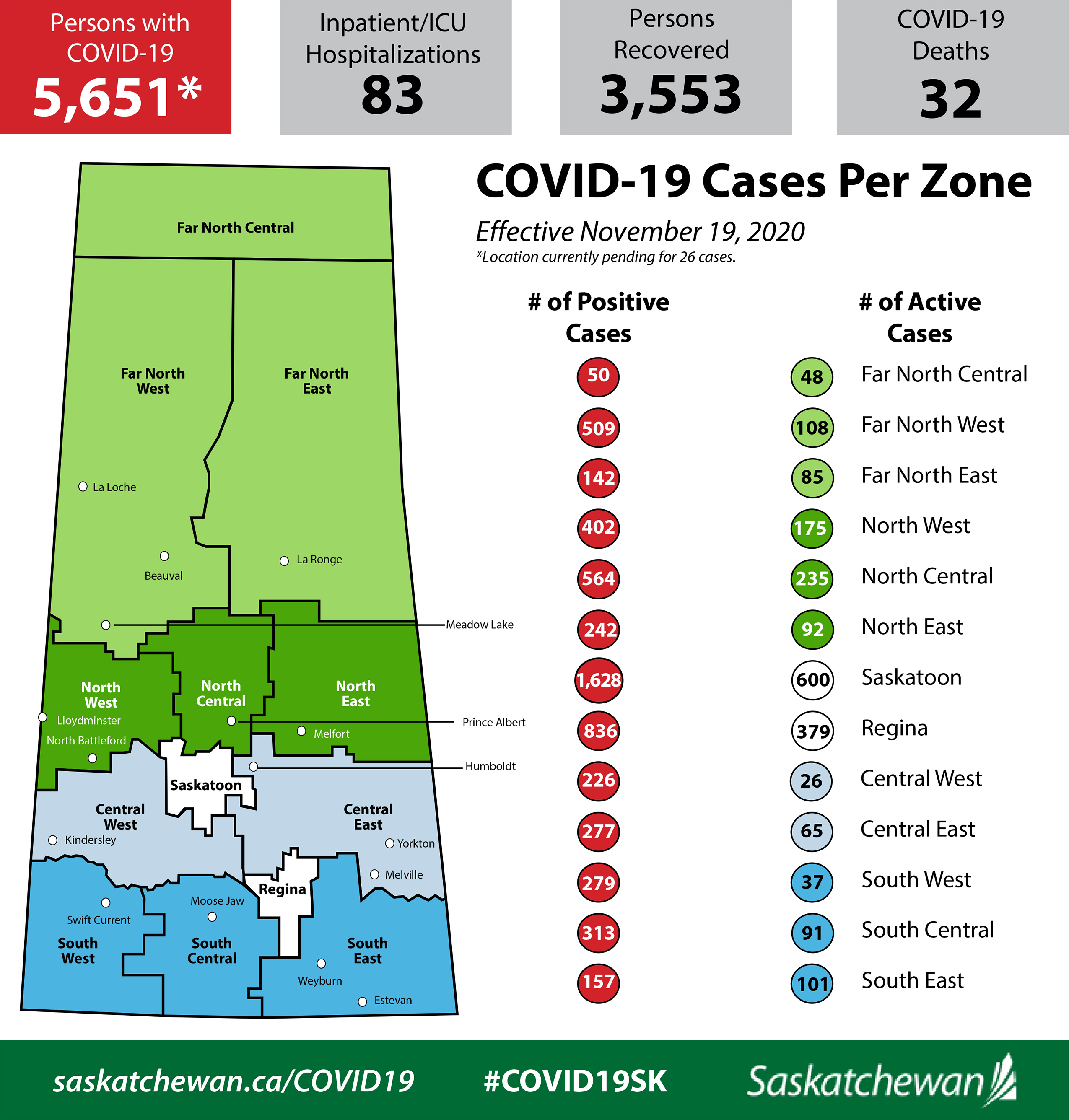 The amount of people in hospital continues growing with the number now at 83. 62 are receiving inpatient care with a daily high of 21 getting intensive care.
Overall in Saskatchewan to date:
1,189 cases involve people 19 years of age and under, while the remainder are adults.
2,059 cases are in the 20-39 age range; 1,539 are in the 40-59 age range; 701 are in the 60-79 age range; and 158 are in the 80-plus range. Confirmation of age is pending for five cases.
51 per cent of the cases are females and 49 per cent are males.
32 deaths related to COVID-19 have been reported to date.
2,004 cases were processed in Saskatchewan on Wednesday meaning the amount of tests processed since testing started in March now stands at 307,264