A person in their 60's has become the 32nd person in Saskatchewan to die from COVID-19.
The information comes as the province reports 132 new cases with 86 recoveries to put the active case count at 2,099.
The amount of those needing hospitalization continues to grow as there are now 76 in hospital with 17 receiving intensive care.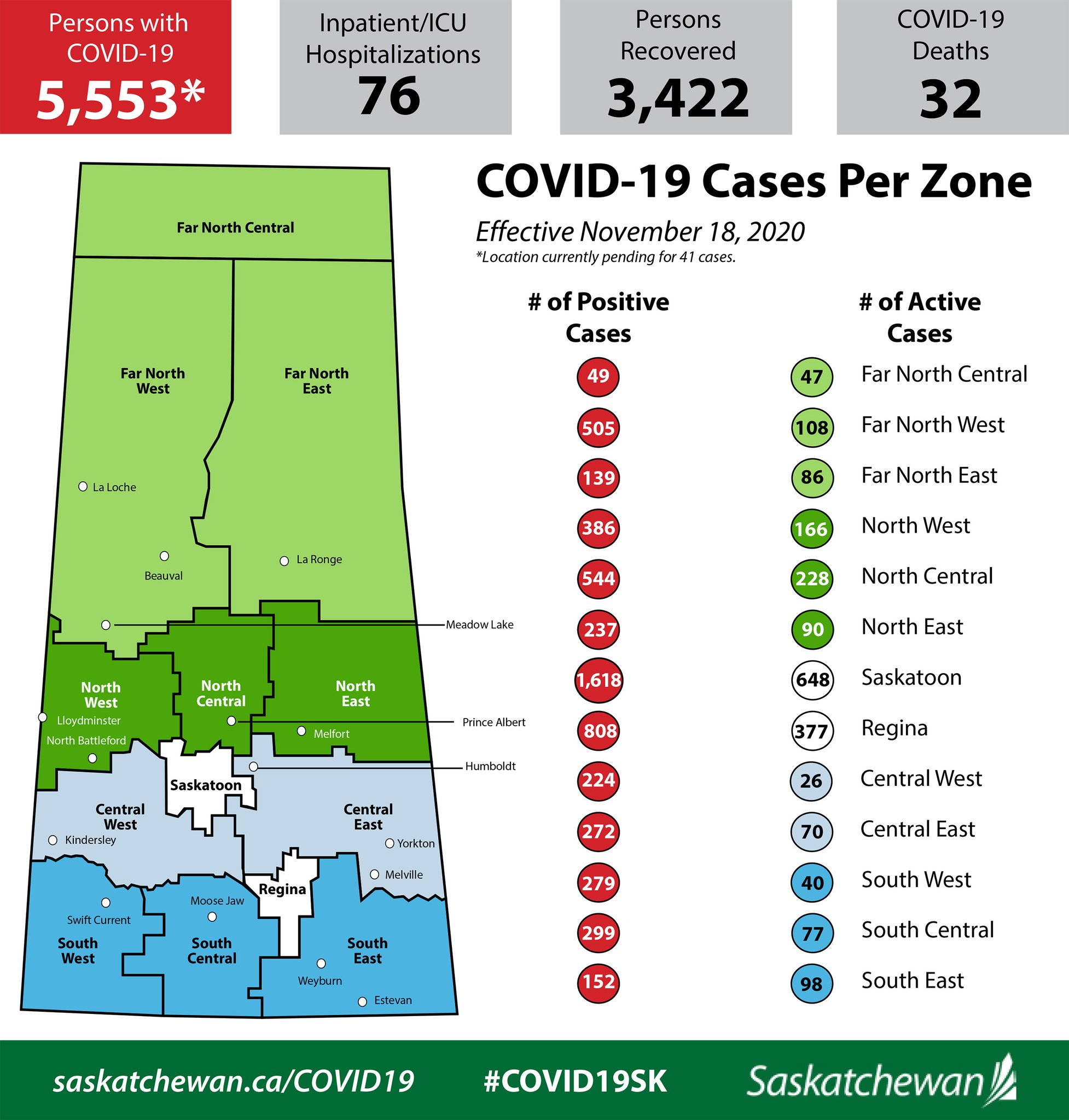 The new cases are located in the Far North West (1), Far North Central (8), Far North East (6), North West (6), North Central (10), North East (4), Saskatoon (56), Central West (1), Regina (18), South West (2), South Central (4) and South East (8) zones and eight (8) new cases have pending residence information. One case with pending residence information was deemed to be an out of province resident and removed from the total case count.
59 of the 76 in hospital are receiving inpatient care; four in the North West, six in North Central, two in the North East, 30 in Saskatoon, six in Regina, four in the South West, one in South Central and six in the South East zone. Of the 17 people in intensive care: three are in North Central, seven in Saskatoon, two in Central East, one in South West and four in Regina.
Only 1,619 cases were processed in Saskatchewan Tuesday bringing the provincial total to 305,260