A new daily-high of COVID-19 cases are being announced by the province.
For the first time, the number of new cases in Saskatchewan have hit triple digits with 129 new cases being announced to go along with 50 recoveries which puts the active case count at 877.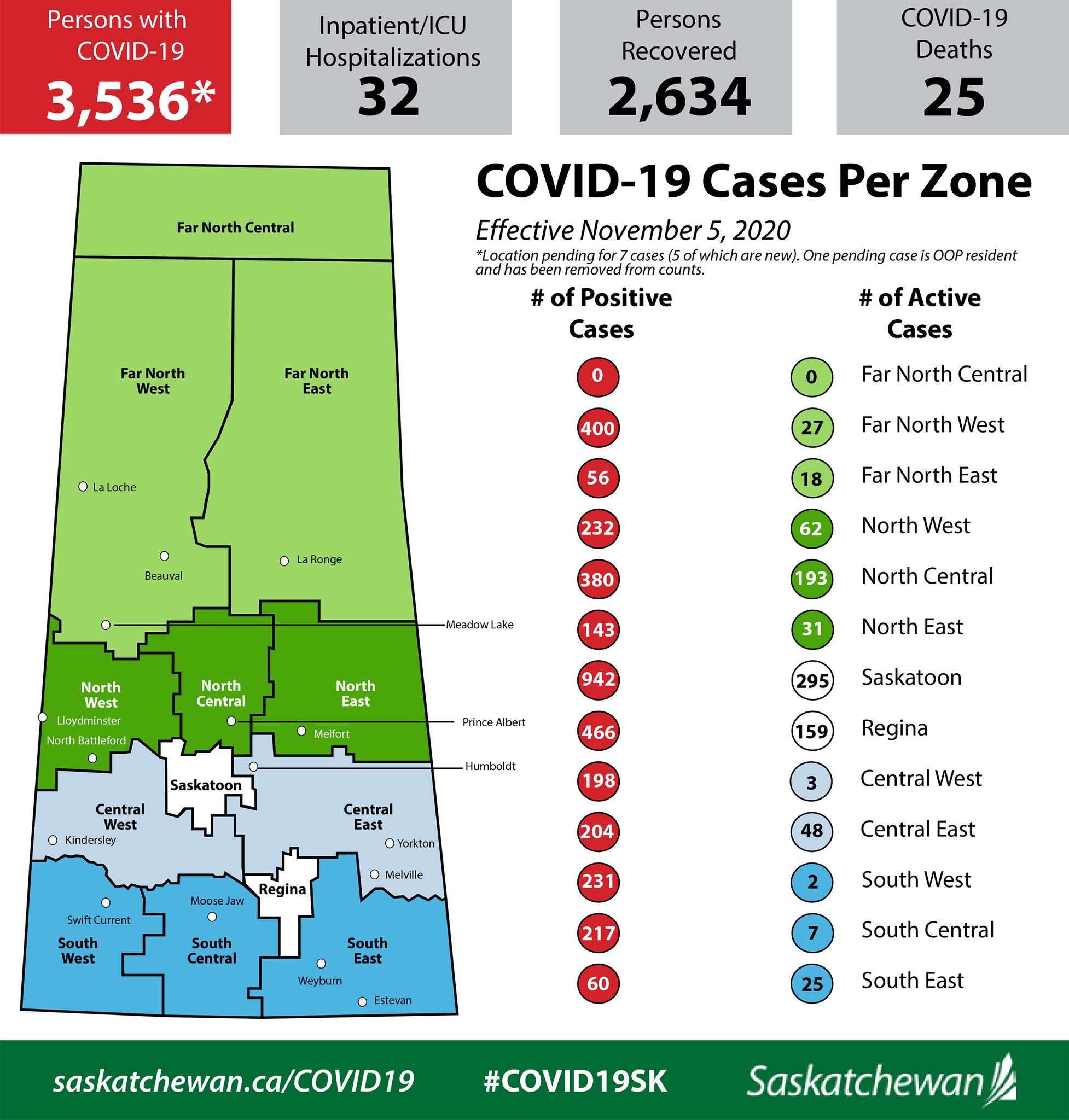 The new cases are located in the Far North West (6), Far North East (1), North West (10), North Central (30), Saskatoon (55), Central West (1), Central East (4), Regina (13), South West (1), South Central (2) and South East (1) zones. Location information is pending for five (5) new cases.
One case with pending residence location from November 3 was determined to be an out-of-province resident and has been removed from the Saskatchewan count.
The Roy Romanow Provincial Laboratory experienced technical difficulties Tuesday with the validation of COVID-19 tests, resulting in lower than expected case numbers reported yesterday (November 4). Following the validation of these samples, nine positive results were identified. Due to the timing of the reporting of laboratory results, these nine cases will be counted in November 6 case numbers.
Thirty-two people are in hospital. Twenty-seven people are receiving inpatient care; one in the Far North West zone, three in North West, eight in North Central, 10 in Saskatoon and five in Regina. Five people are in intensive care; one in North Central, three in Saskatoon and one in Regina.
2,322 COVID-19 tests were processed in Saskatchewan on Wednesday bringing the provincial total to 273,520