One month ago, the amount of COVID-19 cases in Saskatchewan stood at 138. That number now stands at 707.
On Thursday, the province announced a daily high of 82 new cases to go along with 41 recoveries.
Saskatoon continues to have the most cases with 37. Other cases are located in the North West (6), North Central (11), North East (3), Central East (7), Regina (13), South West (1), South Central (2) and South East (2) zones.
One month ago, the active case count
Twenty people are in hospital. Fourteen people are receiving inpatient care; four in the North Central zone, one in the North East zone, six in the Saskatoon zone and three in the Regina zone. Six people are in intensive care; one in the North Central zone, four in Saskatoon and one in Regina.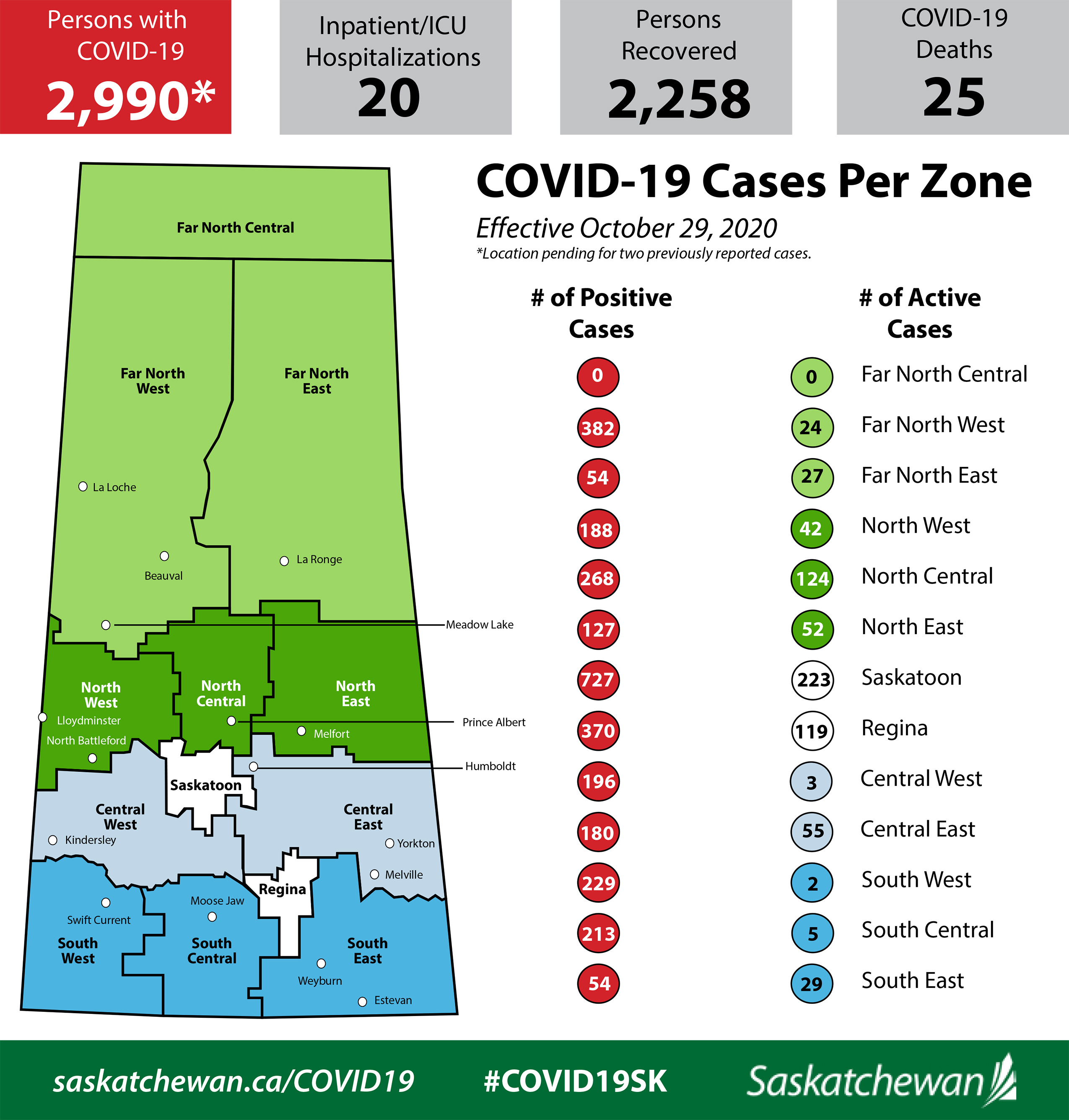 603 cases involve people 19 years of age and under, while the remainder are adults. 1,075 cases are in the 20-39 age range; 843 are in the 40-59 age range; 389 are in the 60-79 age range; and 80 are in the 80-plus range.
2,061 tests were performed in Saskatchewan Wednesday bringing the provincial total to 258,143