54 new cases, 23 recoveries and 23 in hospital.
Those are the Monday numbers from the province on COVID-19.
The new cases are located in the Far North West (2), Far North East (2), North West (2), North Central (15), North East (1), Saskatoon (13), Central East (9), Regina (9), and South East (1) zones.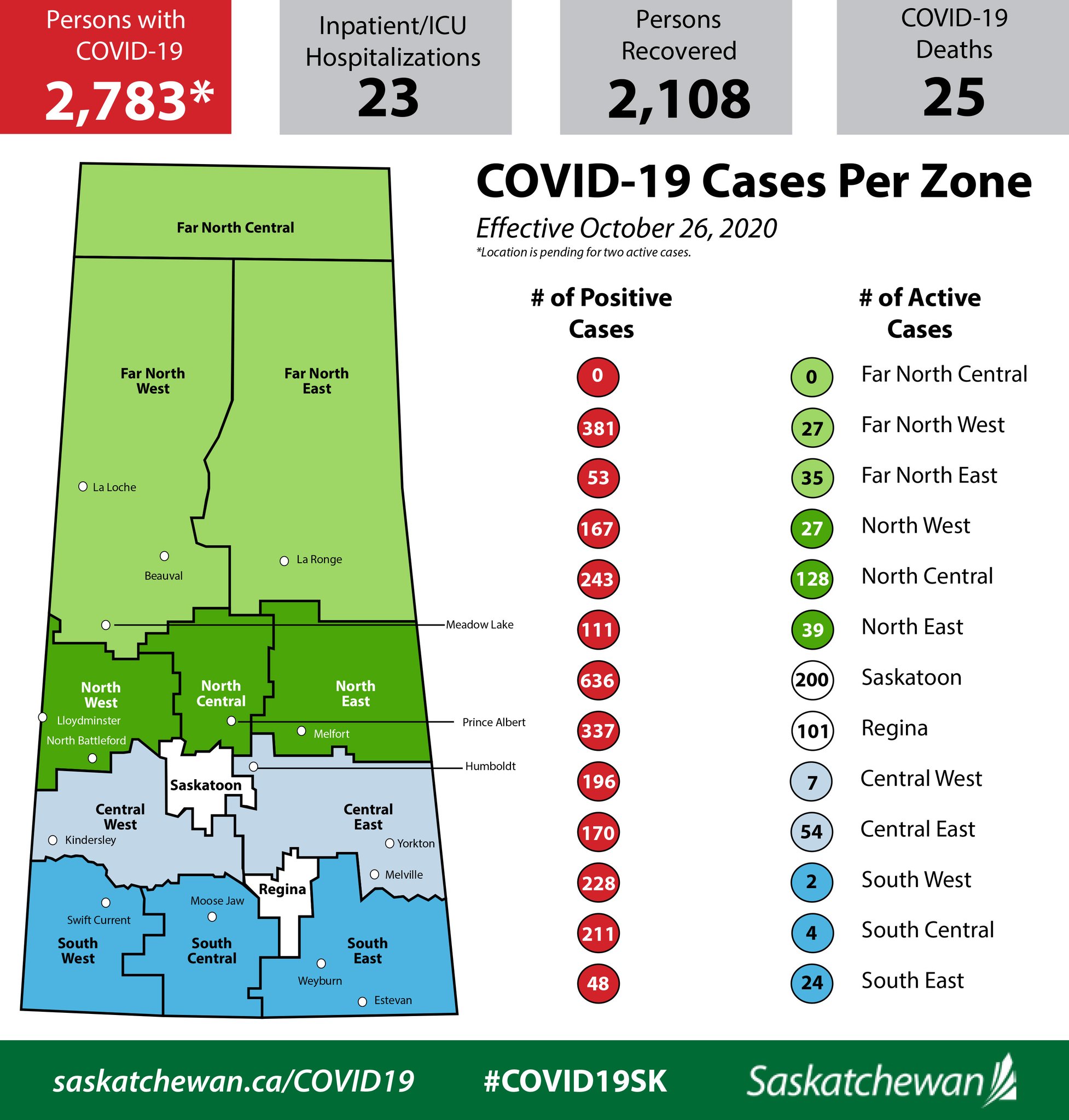 23 people are in hospital. Eighteen people are receiving inpatient care; nine in the North zone, seven in the Saskatoon zone and two in the Regina zone. Five people are in intensive care; four in Saskatoon and one in Regina.
With today's numbers, there are now 650 active cases in Saskatchewan.
Overall in Saskatchewan to date:
540 cases involve people 19 years of age and under, while the remainder are adults.
992 cases are in the 20-39 age range; 796 are in the 40-59 age range; 376 are in the 60-79 age range; and 79 are in the 80-plus range.
51 per cent of the cases are women and 49 per cent are men.
25 deaths related to COVID-19 have been reported to date.
2,332 tests were performed on Sunday which puts the province over the 250,000 mark as a total of 250,241 tests have now been done since the pandemic was announced in March.