The active cases of COVID-19 in Saskatchewan are dropping.
The province is announcing nine new cases of the virus on Monday and 19 new recoveries. The east-central zone has the most cases at 5 with one apiece in the Regina, Saskatoon, South-central and Southeast zones.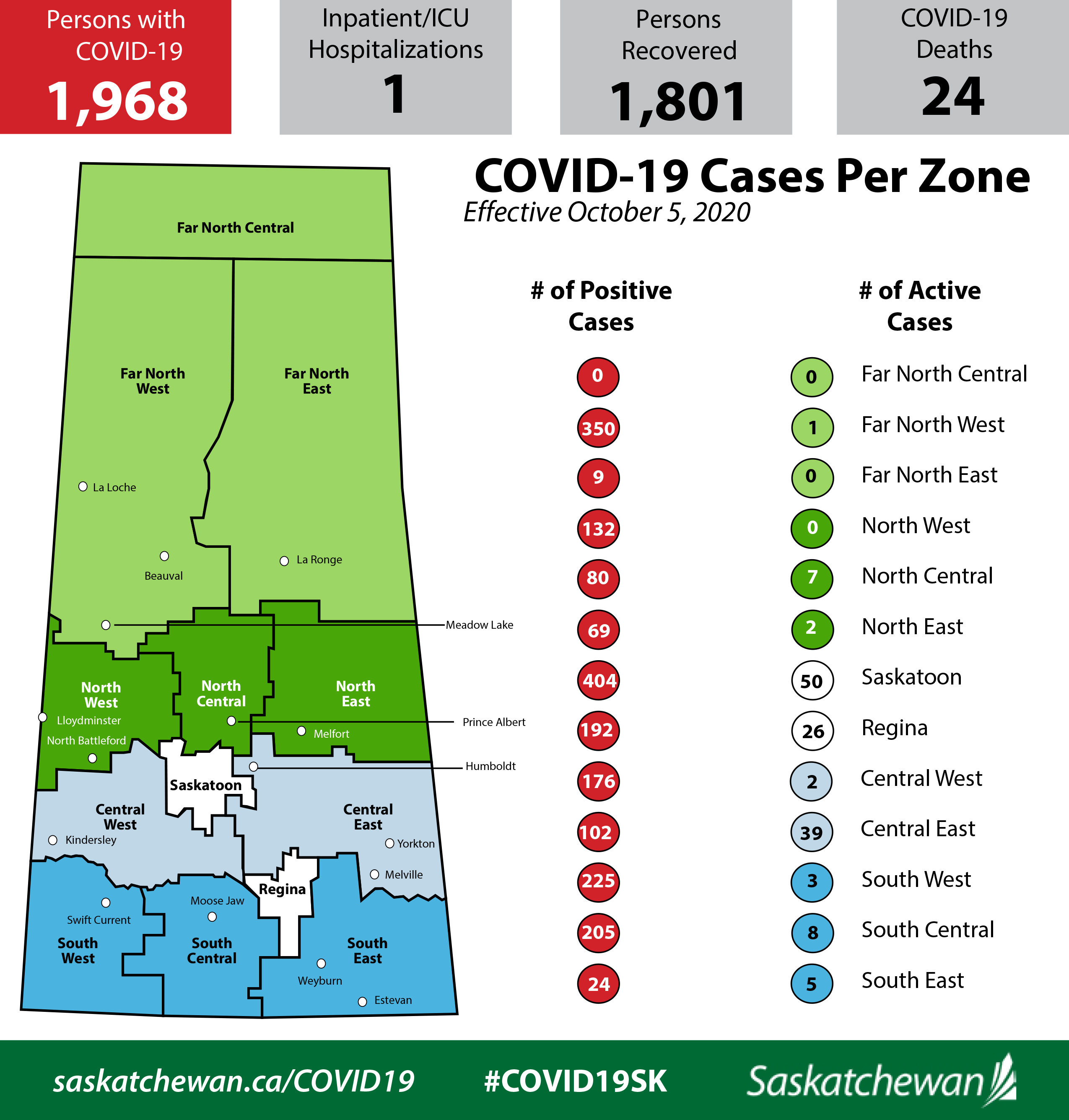 One person remains hospitalized. That person is receiving intensive care in Regina.
2,612 tests were performed on Sunday which means over 200,000 tests have been performed since March when the pandemic was declared. The total number sits at 202, 136.