Two new cases of COVID-19 are being reported by the province Saturday. The two, located in the Saskatoon and Southwest zones brings the provincial total to 1,597 cases.
19 more recoveries are also being reported bringing the provincial total to 1,458 and reducing the active case amount to 117 meaning in the last week the active count case has dropped by 72. 76 of the 117 active cases are in hutterite colonies.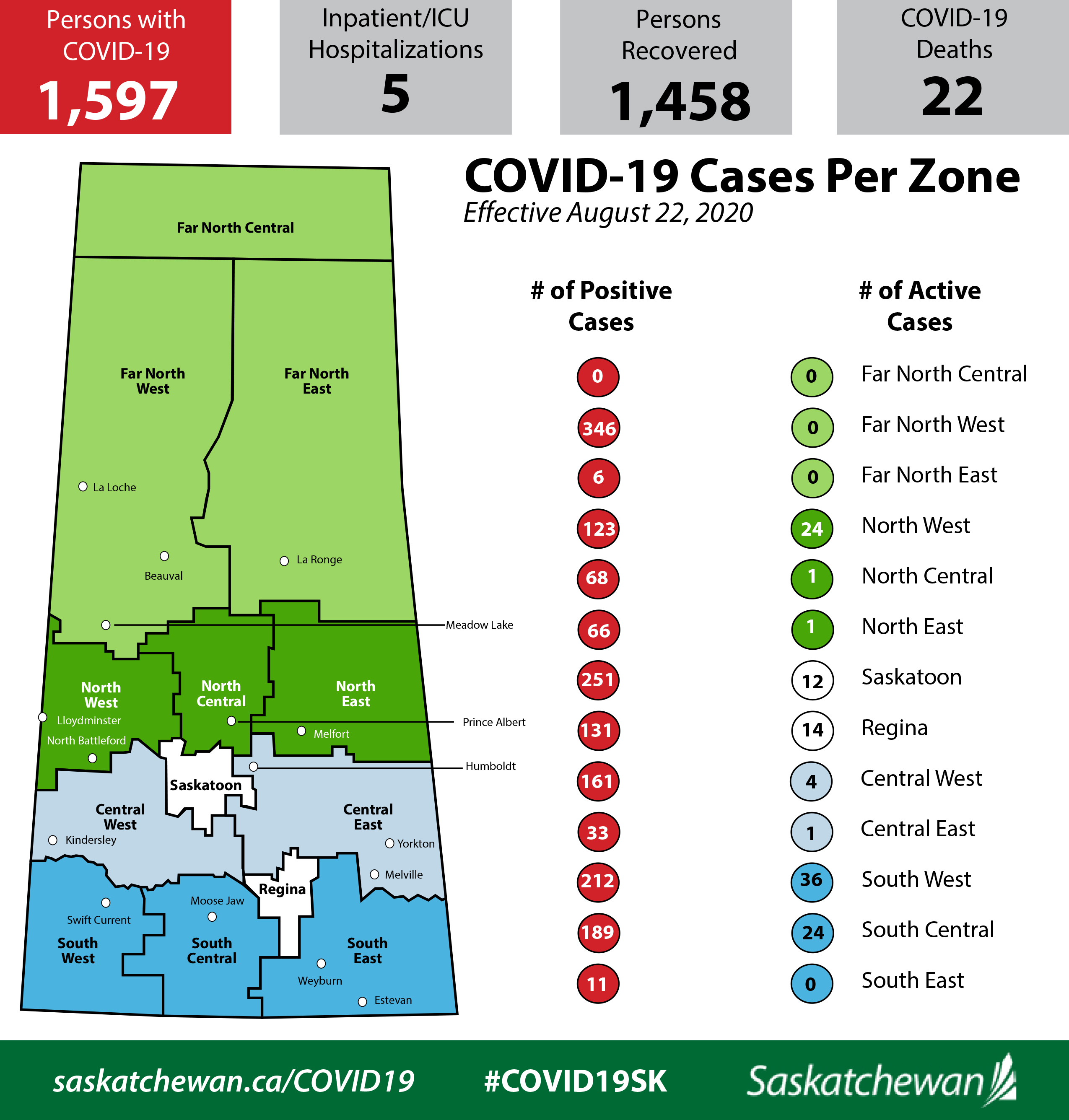 Five people are in hospital. One person is receiving inpatient care in Saskatoon. Four people are in intensive care, all in Saskatoon.
Breaking down the provincial numbers, there are:
412 cases from the south area (212 south west, 189 south central, 11 south east)
352 cases from the far north area (346 far north west, 0 far north central, 6 far north east)
257 cases from the north area (123 north west, 68 north central, 66 north east)
251 cases from the Saskatoon area
194 cases from the central area (161 central west, 33 central east)
131 cases from the Regina area
261 cases involve people 19 years of age and under, while the remainder are adults. 514 cases are in the 20-39 age range; 491 are in the 40-59 age range; 275 are in the 60-79 age range; and 56 are in the 80-plus range.
1,757 COVID-19 tests were performed in Saskatchewan on Friday.