Six new COVID-19 cases are being reported by the province on Friday. This brings the provincial total to 1,595.
The new cases are in the Northwest (2), Southwest (2), Saskatoon (1) and Northeast (1).
20 more recoveries are also being announced bringing the provincial total to 1,439 with 134 cases considered active.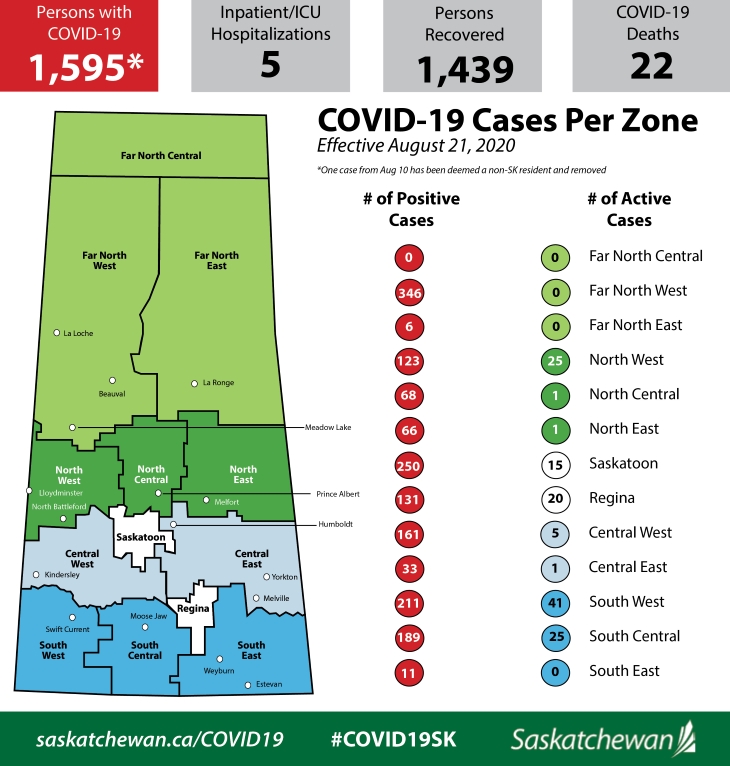 Five people are in hospital. One person is receiving inpatient care in Saskatoon. Four people are in intensive care, all in Saskatoon.
Investigations completed thus far have found that 85 of 134 active cases are in communal living settings.